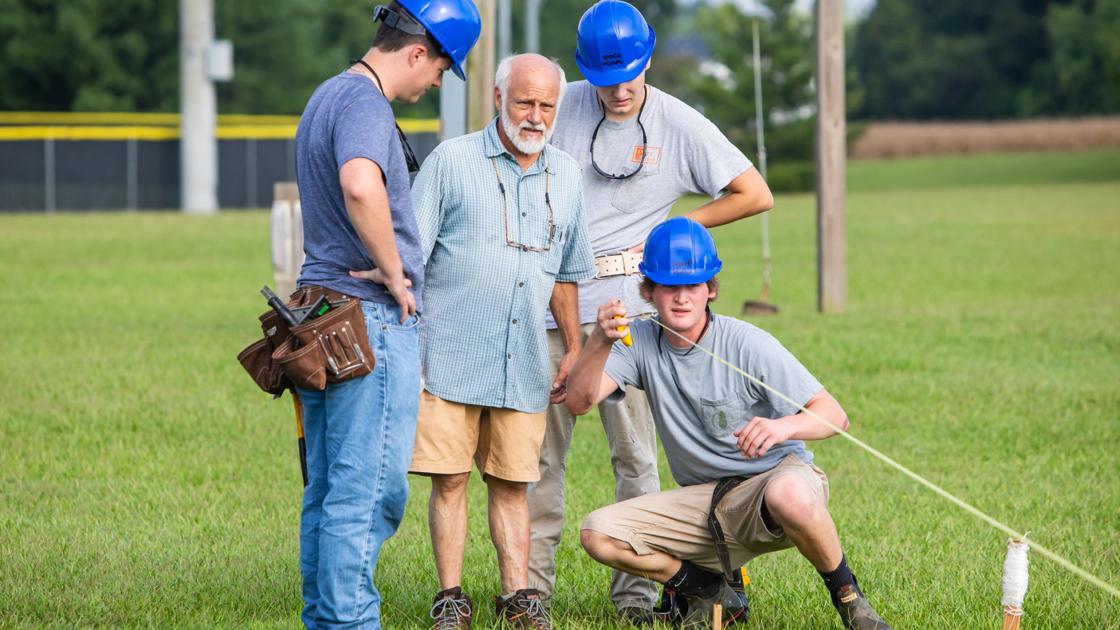 PCC Notes: Initiative to help high schoolers prepare for health sciences | Local News
WINTERVILLE — Pitt Community College has launched a new pilot program to help Pitt County high school students explore and engage with health sciences curricula throughout their senior year.
The PCC Health Sciences Scholars (HSS) program, according to PCC Health Information Technology (HIT) Program Director Ashleigh Walker, is intended to help prospective students better prepare for health sciences enrollment. She said students selected for HSS will have four program options to choose from: HIT, Emergency Medical Science, Medical Assisting and Respiratory Therapy.
"PCC Health Sciences Dean Donna Neal envisioned the Health Sciences Scholars program as a way to engage local high school students with some of our health sciences curricula and help them prepare for entry to those programs, which often have special admissions requirements," Walker said. "Students who participate in HSS will gain a competitive edge when it comes to health sciences admissions at Pitt."
Neal explained that some students decide very early in their high school careers to pursue health care professions without having a thorough understanding of what those jobs entail. HSS, she said, is a way for PCC to give those individuals a chance to learn more about health care careers in which they are interested, the commitment necessary for success, and the academic preparation needed to pursue them.
"We want our health sciences applicants to make informed career choices," Neal said. "That ultimately results in higher retention rates and more health care providers we graduate for the workforce."
Students interested in HSS must apply to the program during their junior year of high school. The process includes an application, two recommendation letters – including one from a current instructor – an interview, and official transcripts. Applicants must also have an unweighted GPA of 2.8 or higher during the fall of their junior year of high school to be considered.
Those selected to participate in HSS will have an opportunity to shadow a professional in their field of interest for a minimum of eight hours during their senior year of high school. They'll also work on profession-relevant journal article reviews, interview a professional working in their chosen field, and meet with the director of the PCC health sciences program in which they are interested.
Walker said additional HSS benefits include guaranteed acceptance into their respective scholars program once they have met all PCC admissions requirements, first choice for clinical placement, first choice for program course sections when more than one is offered, and a set of scrubs, lab coat and nametag to wear during career shadowing.
"Health Sciences Scholars is a unique and fantastic opportunity for high school students to learn from working professionals in the health care field and at PCC," Walker said. "It's an experience that will put them in an ideal position for success in a PCC health sciences program."
Walker said Pitt wanted to start HSS in the fall of 2020 but had to put those plans on hold due to the coronavirus pandemic. This fall, she said, the college intends to market the program to juniors at each Pitt County high school.
High school juniors can apply for HSS participation during the 2022 Spring Semester. The application deadline is Feb. 28, Walker said, adding that interviews would be conducted in March and April. Those selected for HSS admission will be notified by April 30.
EOC grant renewed through 2026
The U.S. Department of Education announced Tuesday that PCC's $1.4 million-TRiO Educational Opportunity Center (EOC) grant has been renewed through 2026, allowing the college to continue leading adults from disadvantaged backgrounds to higher education.
Established in 2011, PCC's EOC program has helped more than 10,000 individuals enter or continue a postsecondary program of study. In addition to academic and personal counseling, tutoring and mentoring, EOC services at Pitt have included career workshops, college admissions application assistance, information on postsecondary education opportunities, and student financial aid assistance.
"The TRiO: Educational Opportunity Centers program is a preeminent asset to the communities we serve," said PCC Director of TRiO Programs Travis Kinsey. "As a notable pillar in college access, we look forward to continued service to program participants."
Kinsey said EOC assistance has reached a broad range of adult learners, including individuals with limited English proficiency, youths aging out of foster care, homeless persons, and individuals with disabilities.
EOC began in 1972 and is part of a set of federal educational opportunity outreach programs known as "TRiO," which is authorized by the Higher Education Act to help low-income, first-generation students and students with disabilities succeed in higher education. As of last year, there were 139 EOCs in America serving more than 192,000 adult learners.
TRiO has played an active role on the PCC campus since 2005. In addition to EOC, the college offers the TRiO Student Support Services program, which aims to increase the retention and graduation rates of college participants through tutoring, workshops, campus visits, leadership development, counseling and academic planning, and college transfer assistance.