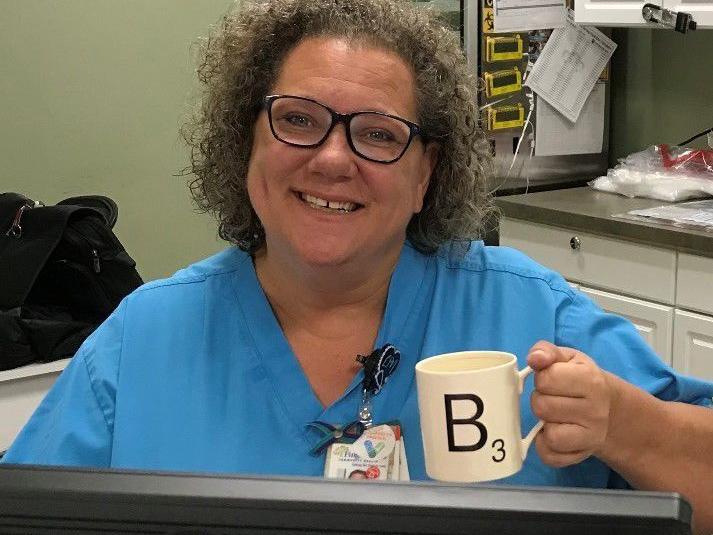 HEALTHY LIVING: A rewarding health career | Lifestyle
This month's column is a tandem effort by Finger Lakes Community Health employees Jamie Jeffery, LPN, and Millie Melton, Regional Medical Health Center site manager, both of whom talk about the rewards of working in healthcare.
Did you think a healthcare job could be so rewarding? Some would think that working in healthcare during the pandemic would be a nightmare. Some wouldn't consider healthcare at all. However, we're here to say that it isn't for everyone, but it could be for you.
For us, it's the best job we've had. Both of us have worked at Finger Lakes Community Health for 10 years and have grown as individuals while learning many skills (including languages) along the way. Here's our story — one from the perspective of a nurse and the other from managing. Problem-solving is what we both have in common.
It starts with the FLCH missionWe relate to the organization's mission, which is to help everyone with healthcare needs, no matter the situation, and then to go the extra mile. In fact, it gives us a lot of satisfaction when we can help a patient, particularly when they are in a crisis. It can be as simple as giving them directions to the lab or pharmacy or connecting them with a specialist using telehealth technology.
"Almost every day we are faced with patients who present us with a challenge," Jeffrey said. "Whether it's their health or health insurance, we must be ready to help them. I certainly don't do this myself. I am lucky enough to have a team here that addresses specifics issues — from our medical providers to the care management team. However, there are days that I'm the only one available to help and that's fine with me."
Do you want a meaningful job?Jamie always wanted a job that really made a difference in someone's life which is why she chose nursing. After working for other healthcare organizations, she wasn't fulfilled and thought there was more that she could do to help people. For instance, when it came time to do COVID-19 testing last year, Jamie was one of the nurses selected to do the testing.
She confessed that she cried on her way to work each morning, afraid that she would get COVID-19 and die, or worse, infect her friends and family. That really scared her. She got over it after speaking with our Medical Director, Dr. José Canario, who reassured her that she could do this.
He said, "You've got this, Jamie. If anyone is going to keep everyone safe, it's you!" She continues to do COVID testing to this day.
Millie has had a very different career path at FLCH. She has very little background in medicine, having worked for just a year as a certified nursing assistant at a senior living facility. She realized she wanted to strive for more of an administrative position in healthcare, rather than a "hands-on" medical job. And so, she began working at the front desk at Geneva Community Health 10 years ago.
"I was so overwhelmed at first," she said. "As a patient service representative, I learned how to multi-task. From answering the phones to checking patients in. I took my job very seriously. It was important to get patients checked in to see their providers on time. These patients were sick, and I needed to do my job well, answer their questions, and often, put them at ease."
In fact, Millie is the first to volunteer when there's a challenge at work. Problem-solving is her middle name. It gives her great joy to find solutions for patients or staff so that they are happy and healthy.
Millie and Jamie have experienced lots of growth in their careers at Finger Lakes Community Health. In fact, they were part of the team that opened the Newark Community Health Center. They were both at the original location of Sodus Community Health when they had more patients than they had chairs for them to sit.
The moral of the story is that working at a community health center isn't what you may think it is. There are a variety of positions and many involve being directly involved with patients but not medically. You may find yourself helping people get health insurance, find adequate housing, or doing community outreach to educate the public about health topics. And if you're a medical, dental, or behavioral health professional, then this could be the place for you.
Jeffrey is a licensed practical nurse who works at Newark Community Health. Melton is Regional Medical Health Center site manager for Finger Lakes Community Health.