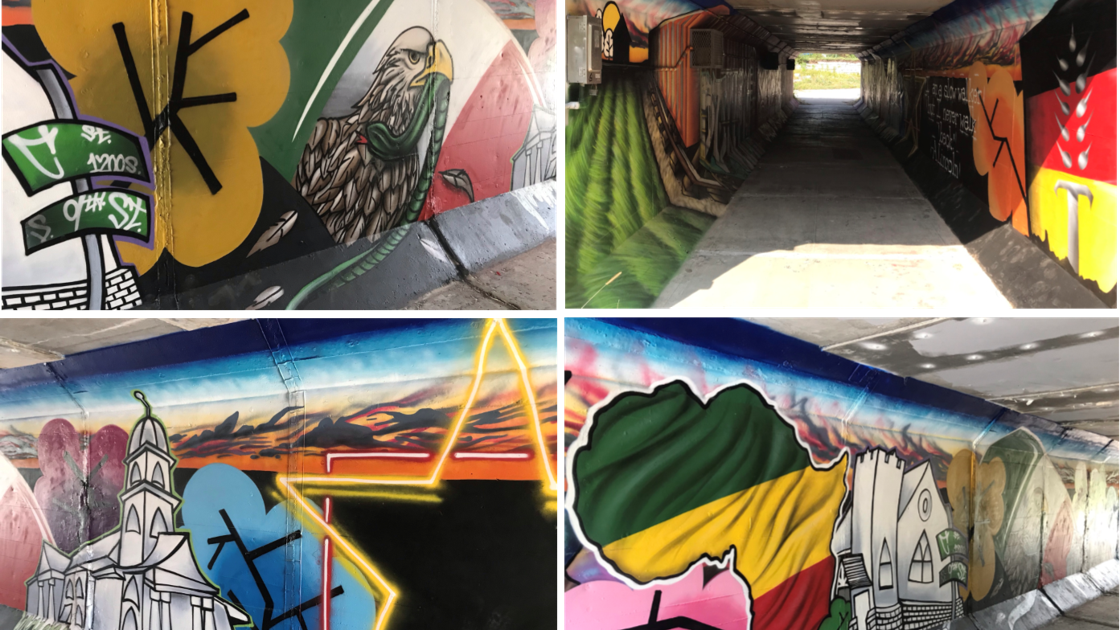 F Street Tunnel Project, the art of neighborhood health | Health and Fitness

BY JULIE PEARSON ANDERSON AND MELISSA FULLER
for the Neighborhood Extra

Healthy people and healthy neighborhoods are intertwined. Healthy neighborhoods have several things in common, like safe streets, access to healthy foods, opportunities to be physically active, affordable housing, and people who care about their neighborhood and their neighbors.
Walkability is often cited as one key in a healthy neighborhood, especially in neighborhoods that are underserved and low-income. Walking is one of the best exercises to promote physical and mental health. It's free, it doesn't require special equipment, and people of all ages can enjoy it. For people with mobility issues, wheelchair-friendly neighborhoods (which include streets with cut-out curbs) offer an opportunity to enjoy the outdoors, which in and of itself promotes social and emotional health.
Taking good health to the streets – South Salt Creek, one of Lincoln's oldest neighborhoods, has been particularly active in promoting neighborhood health and walkability. In 2019, South Salt Creek collaborated with Partnership for a Healthy Lincoln, a local community health nonprofit, to host the nonprofit's annual one-day outdoor movement festival, "Streets Alive!" The festival, which moves to a new neighborhood every two years, offers free health resources and promotes physical activity and good nutrition in a fun and interactive way. In 2017, as an adjunct to "Streets Alive!" Partnership for a Healthy Lincoln began developing community improvement projects with host neighborhoods to leave a lasting impact after the festival was over.